Cathodic Protection
Cathodic Protection (CP) is a proven method of minimizing corrosion and significantly prolonging the useful life of metallic structures submerged in soil or water.
Corrosion is an electro-chemical process that occurs where current discharges from a metallic structure, such as a steel pipe (anode), through an electrolyte such as water, concrete or soil to a cathode. Corrosion requires four elements: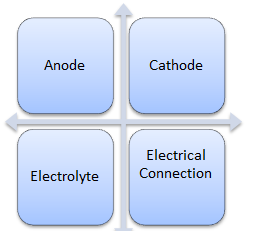 In the corrosion process, the anode and a cathode may be different metals or, in the case of a rusting steel pipe, may be close together on the same surface but have different metallurgical variations or exposure to different electrolytes: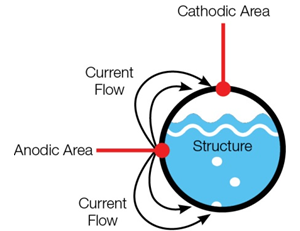 The objective of CP is to cause the entire surface of the metallic structure to be cathodic to its environment by forcing electrical current back onto the metal. This is accomplished through the installation of sacrificial anodes along with impressed current systems depending on the protection requirements.
With periodic maintenance, a CP system is designed to be effective for a period of 15 to 20 years, after which the anodes would typically be replaced.
Well Casing Protection
Many areas of SE Saskatchewan and SW Manitoba are underlain by the Blairmore Formation, a water-bearing layer of highly corrosive brine – an excellent electrolyte!
Wells drilled in these areas typically intercept the Blairmore and once cased are immediately subjected to this highly corrosive environment. Prolonged exposure of the well casing to this environment can result in premature casing failure.
Casing cement, which is often thought of as a protective coating, does little to mitigate the corrosion by the nature of its permeability and the fact it can act as an electrolyte.
The installation of a CP system inhibits well casing corrosion at a fraction of the cost, over the life of the well, compared to casing replacement.
Field Production Equipment
Field production assets such as tanks, treaters, knockouts, and steel flow lines are subject to both internal and external corrosion which can be mitigated through cathodic protection. A properly installed and monitored cathodic protection system, alone or in combination with other strategies, can significantly prolong the useful life of this equipment.
Steel is still the best, or only material, for most production equipment, however, as a consequence, corrosion is a potential issue.  Equipment that comes into contact with produced water is particularly susceptible to corrosion as this water (typically saline) is an excellent electrolyte.  Allied has years of experience dealing with corrosion protection on production assets and works regularly with producers and mid-stream companies to provide solutions and regular monitoring.
Although coatings can play a significant role in mitigating corrosion, as in the case of steel flow lines for high pressure natural gas, any disruptions in the coating integrity can have the effect of increasing corrosion rates in the exposed area.  Areas where Fusion Bond Epoxy or Yellow Jacket coatings have been compromised may potentially result in a pin-hole leak in a matter of days or weeks. CP plays a key role in reducing this risk.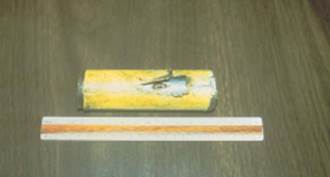 Internal and external storage tank corrosion protection is a key service offering for Allied. CP can be applied to mitigate both tank bottom and internal corrosion resulting from produced water contact.  Tank bottom CP is achieved through burying the correct number and type of anodes in the fill beneath the base of the tank.  Internal corrosion can be mitigated through in-tank anodes installed using a vessel anode adapter.